Submitted by yelvington on March 7, 2013 - 11:10am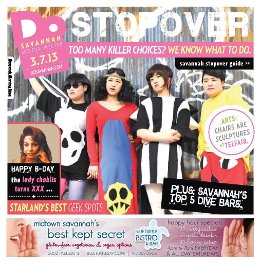 Continuing the "free AND paid" theme: Do Savannah, our weekly arts and entertainment section, just had a do-over. Effective today it's redesigned and expanded to 40 pages of expert coverage of arts, music, community, movies and food.
Print distribution continues to include all of the Savannah Morning News circulation, but we're adding more than 80 locations where you can pick up a free copy. We're also reworking the website and preparing a Do-specific mobile app, with more to come.